Waltham Forest Family History Society
Waltham Forest Family History Society was founded in 1978 to bring together and to encourage people with an interest in family history and genealogy. We are a small but friendly society that caters for all those with South West Essex ancestry who might live at a distance, and for those who live locally but whose ancestors came from elsewhere.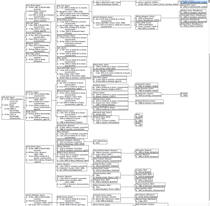 The Society has
regular talks on family and local history
workshops to discuss particular topics
visits to archives and museums
twice-yearly journal Roots in the Forest
collection of magazines and local records
projects to transcribe MIs and local records
On 12th September, Malcolm Barr-Hamilton of Tower Hamlets Archives will give us a talk on Images of the East End. The meeting starts at 8pm. If you'd like more information, please contact us
You can now search our records on-line at records.wffhs.org.uk
Recently added records include Chingford burial records 1889-1963 and MIs and pictures of war graves in St Patrick's and Chingford Mount Cemeteries
There is a Heraldry study day taking place at Copped Hall on 28th September. It will deal with the hisory and purpose of heraldry and make reference to Copped Hall and royal coats of arms.